Join us as we begin our Summer Season of the Studio Series, with poets Ned Balbo and Jane Satterfield, and music by The Counterclockwise Ensemble.
Saturday, August 25th at 5:00 PM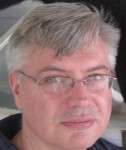 Ned Balbo received the 2010 Donald Justice Prize, selected by A.E. Stallings, for The Trials of Edgar Poe and Other Poems (Story Line Press/WCU Poetry Center). His previous books include Lives of the Sleepers (Ernest Sandeen Prize and ForeWord Book of the Year gold medal) and Galileo's Banquet (Towson University Prize). He has received three Maryland Arts Council grants, the Robert Frost Foundation Poetry Award, and the John Guyon Literary Nonfiction Prize. New poems are out or forthcoming in The Common, Iowa Review, River Styx, Sou'Wester, Avatar Review, and elsewhere. He lives in Baltimore with poet-essayist Jane Satterfield and her daughter Catherine.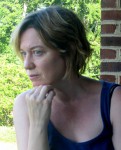 Jane Satterfield is the author of Daughters of Empire: A Memoir of a Year in Britain and Beyond (Demeter, 2009) and two poetry collections: Assignation at Vanishing Point (Elixir Press Book Award) and Shepherdess with an Automatic (Washington Writers' Publishing House, Towson University Prize). Among her awards are an N.E.A. Fellowship in poetry and the Faulkner Society Gold Medal in the Essay as well as residencies in poetry or nonfiction from the Virginia Center for the Creative Arts.  A new manuscript, Her Familiars, was a finalist for the 2011 National Poetry Series, and her poem, "The War Years," was selected by Jo Shapcott as winner of the 2011 Mslexia Poetry Competition. Satterfield's craft essay, "Lucifer Matches," appears in Mentor and Muse: Essays from Poets to Poets (Southern Illinois University Press, 2010).
The Counterclockwise Ensemble is a guitar, strings and percussion quintet that plays contemporary American chamber music. Equally at home in a variety of genres, the group primarily plays the compositions of guitarist Rich Stein, sprinkling in pieces by Gustav Holst and Aaron Copland as well as traditional American and Irish folk tunes into their sets.
The Counterclockwise Ensemble
Originally formed in order to perform the pieces on Stein's CDs Unspoken (2003) and Counterclockwise (2007), the current ensemble includes founding members Rich Stein (guitar), Andrew and Rebecca Perea (orchestral strings) plus newcomers Glen Saunders (double bass) and Jim Mansfield (percussion). Visit the
Counterclockwise Ensemble
web page for more information and musician bios.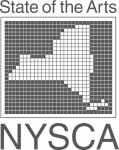 This event was funded in part by Poets and Writers, Inc. with public funds from New York State Council on the Arts with the support of Governor Andrew Cuomo and the New York State Legislature.