Join us for an evening of poetry and music as we honor the winners of the 2017 String Poet Prize!
International String Poet Prize Winner (and Long Islander!) Joan Obergh will read her first prize winning poem "At Vespertide" and will be presented with her award, and Composer Jonathan Russ will be there, for the premiere of his new work inspired by Ms. Obergh's poem and performed by cellist Tom Valdez. Frequent contributor to String Poet, Patti Tana, who has two poems in the forthcoming issue, will give a featured reading. Tickets are $10 at the door or available online to reserve your seat.
These nights of poetry and music at String Poet are always special. This is a can't-miss event!
String Poet Prize Award Ceremony
Saturday, November 16 @ 7:00 PM
The Long Island Violin Shop
8 Elm Street, Huntington, NY
Admission: $10 at the door.
---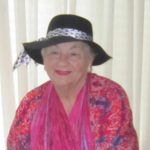 Joan Vullo Obergh is a lifelong writer of poetry, short fiction and novels. She is facilitator for a group of Long Island novelists, publishers of Chapter One, an anthology of short fiction. Rara Avis is her chapbook of biographical poetry. She was a finalist in the 30 poems in 30 days contest. Joan is widely published ,and has won 14 first place poetry contest awards in as many years. Joan is a retired Registered Nurse and Mental health counselor from Seaford, New York.
---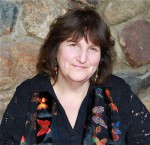 Patti Tana is Professor Emerita of English at Nassau Community College (SUNY) and the Walt Whitman Birthplace 2009 Poet of the Year. She is editor of the poetry anthology
Songs of Seasoned Women
and associate editor of the
Long Island Quarterly
. Patti is the author of nine books of poems, including
Make Your Way Across This Bridge
(2003), which was nominated for a Pulitzer Prize, and
All I Can Gather & Give
(2014), which was nominated for The Pushcart Prize.