Join us at the Studio Series for a classic pairing of poetry and music on Saturday, September 22nd we host poets Daniel Brown and David Yezzi, with guitarist Harris Becker performing works by John Dowland and Johann Sebastian Bach on lute and guitar.
Saturday, September 22nd at 5:00 PM
Hosted by Annabelle Moseley at The Long Island Violin Shop
8 Elm Street, Huntington, NY 11743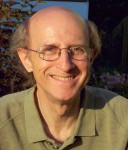 Daniel Brown is a product of Long Island, growing up in Westbury and attending W. Tresper Clark High School there. He studied music as both an undergraduate and a graduate student at Cornell University, and taught music history and theory at Cornell and Dartmouth College. His graduate work at Cornell involved a computerized analysis of music, and this eventually led to a change of field from music to information technology. Daniel obtained a position at IBM, and has pursued a career in a variety of positions including technician, salesperson, and manager. In parallel with this career, Daniel has been writing and publishing. His poems have appeared in Poetry, Partisan Review, Parnassus: Poetry in Review, The New Criterion and other journals. They have also won a Pushcart Prize, and have appeared in a number of anthologies including Poetry 180 (/edited by Billy Collins), Fathers (edited by David Ray), and The Swallow Anthology of New American Poets (edited by David Yezzi). Daniel's collection Taking the Occasion was awarded the New Critieron Poetry Prize. His Why Bach?, an online appreciation of Bach's music, is available on the Internet. Daniel currently lives in Baldwin, NY.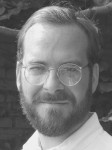 David Yezzi's books of poetry are The Hidden Model (TriQuarterly Books, 2003) and Azores (Swallow Press, 2008), a Slate magazine best book of the year. He is the editor of The Swallow Anthology of New American Poets, foreword by J. D. McClatchy. His libretto for a chamber opera by David Conte, Firebird Motel, received its premiere in San Francisco in 2003 and was recently released on CD from Arsis. A Stegner Fellow in poetry at Stanford University from 1998 to 2000, his poems and reviews have appeared in The Atlantic, The New Yorker, The Paris Review, The New Republic, The Best American Poetry,The Yale Review, Poetry and elsewhere. A former director of the Unterberg Poetry Center of the 92nd Street Y in New York, he is executive editor of The New Criterion. He is currently at work on a libretto of The Last Tycoon for composer Cyril Deaconoff and West Bay Opera.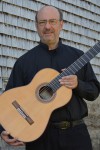 Harris Becker has had a rich and varied career as a guitarist and lutenist. He has performed extensively both as a soloist and chamber musician throughout the United States, Europe, South America, Mexico and Canada. His interest in contemporary music has offered him the opportunity to premiere many new solo and ensemble pieces. Among the composers who have dedicated works to him are Carlo Domeniconi, Hayley Savage, Raoul Pleskow, Howard Rovics and the microtonal composer Johnny Reinhard. Most recently he premiered new works by Michael Frassetti, Richard Iacona and the"Harrisdale Concerto" by Alan Hirsh for violin/saw and guitar. Mr. Becker is director of guitar studies at LIU Post, is on the music faculty at Nassau Community College, and has been on the music faculties of the Aaron Copland School of Music at Queens College and Director of Music for Mixed Ensembles at the International Institute for Chamber Music at the Richard Strauss Conservatory in Munich. The Florida State Division of Cultural Affairs selected Mr. Becker to be part of Florida's Artist Residency Program, giving lecture/performances on the lute and baroque guitar. In 2007 he received a faculty recognition award for outstanding service from the School of Visual and Performing Arts at Long Island University.
---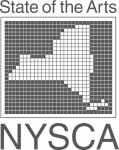 This event was funded in part by Poets and Writers, Inc. with public funds from New York State Council on the Arts with the support of Governor Andrew Cuomo and the New York State Legislature.