Richard Brooks (b. 1942) is a native of upstate New York and holds a B.S. degree in Music Education from the Crane School of Music, Potsdam College, an M.A. in Composition from Binghamton University and a Ph. D. in Composition from New York University. From 1975-2004 he was on the music faculty of Nassau Community College where he was Professor and Department Chair for 22 years, supervising 13 full-time and c. 30 part-time faculty.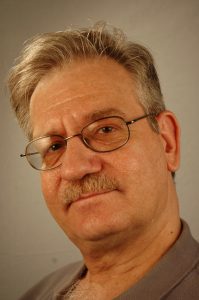 From 1977 to 1982 he was Chairman of the Executive Committee of the American Society of University Composers (now the Society of Composers, Inc.) and served as the Producer of the SCI Compact Disk Series until 2010. In 1981 he was elected to the Board of Governors of the American Composers Alliance. After serving two terms as Secretary and three terms as Vice-President he was elected President in the Fall of 1993 and served until 2002; he continued as Chair of the Board of Governors until 2012. He served as Executive Director of the New York Composers Circle from 2010 to 2012. In 2007 he was elected New Music Champion by The New Music Connoisseur, and has served as Composer-in-Residence with The Lark Ascending (NYC).
Among his many awards are a major grant in composition from the State University of New York Research Foundation and a Composer Fellowship from the National Endowment for the Arts. In 2004 he was awarded the SUNY Chancellor's Award for Excellence in Creativity.
He has composed over 100 works in all media. Numerous performances have been given at important festivals held at Memphis State University, Louisiana State University, Bowling Green State University, Florida State University, the University of Georgia, and the American Society of University Composers (now the Society of Composers, Inc.) annual and regional conferences, as well as other venues throughout the United States and Europe.