String Poet Presents
An Evening in Ireland:

The String Poet Studio Series 2014 Season has begun! Our opening event featured renowned Irish poet Micheal O'Siadhail, who made his first 2014 New York appearance at the Studio Series, and Scottish and Irish fiddler Calum Pasqua.  Long Island poet Gladys Henderson opened.
---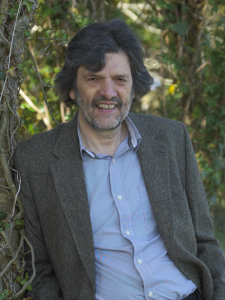 Micheal O'Siadhail was born in 1947. He was educated at Clongowes Wood College, Trinity College Dublin, and the University of Oslo. A full-time writer, he has published ten collections of poetry. He was awarded an Irish American Cultural Institute prize for poetry in 1982 and in 1998 the Marten Toonder prize for Literature. His poem suites, The Naked Flame, Summerfest and Earlsfort Suite were commissioned and set to music for performance and broadcasting.
He has given poetry readings and broadcast extensively in Ireland, Britain, Europe and North America. In 1985 he was invited to give the Vernam Hull lecture at Harvard and the Trumbull Lecture at Yale University. He represented Ireland at the Poetry Society's European Poetry Festival in London in 1981 and at the Frankfurt Book Fair in 1997. He was writer-in-residence at the Yeats Summer School in 1991.
He has been a lecturer at Trinity College Dublin and a professor at the Dublin Institute for Advanced Studies. Among his many academic works are Learning Irish (Yale University Press 1988) and Modern Irish (Cambridge University Press 1989). He was a member of the Arts Council of the Republic of Ireland (1988-93) and of the Advisory Committee on Cultural Relations (1989 -97), a founder member of Aosdána (Academy of distinguished Irish artists) and a former editor of Poetry Ireland Review. He was the founding chairman of ILE (Ireland Literature Exchange).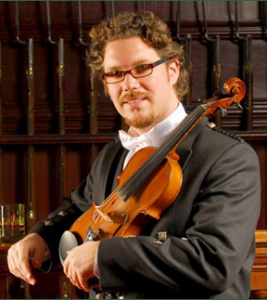 Calum Pasqua, a fiddler hailing originally from Brooklyn, NY has been playing the fiddle since the age of 6. Starting on Suzuki method and immediately moving to playing folk music for his Scottish born mother's dance group, Calum honed his skills playing in the old tradition, for dancers. Calum grew up playing Celtic music, mostly Scottish highland pipe tunes on fiddle and pipes. With this tradition came opportunities to play in pubs in what is commonly called 'seisun' or session music. Calum has been very active in the New York City Irish session scene for the past 7 years. He can be heard in the busy Irish pubs of the Lower East Side performing with musicians such as fiddlers Tony DeMarco and Bernedette Fee, Riverdance famed piper Chis Layer, accordionist John Redmond, guitarists Eamon O'Leary, Dave Fahy and Alan Murray. Calum also was a performer at the North Atlantic Fiddle Convention which is an exhibition of the diverse fiddle styles of the world, mostly the North Atlantic region, from Denmark to Shetland to Prince Edward Island and everything in between. Calum has won many first-prize national and international fiddle competitions and released his first solo CD called "In Conversation" with famed pianist Susie Petrov. He has spent the last few summers absorbing the old tunes of the Donegal region while spending time with the great fiddling family, the charming and talented Campbell brothers, now in their latter 70s. Calum is also an educator and Orchestral Director at Hewlett Woodmere Schools where he conducts Chamber, String Ensemble and leads a class in music theory.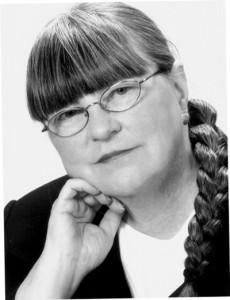 Gladys Henderson's first chapbook of poetry, Eclipse of Heaven, was published by Finishing Line Press, June 2008. An award-winning poet, she was awarded first place in eight competitions on Long Island from 2004 to 2010. In 2006 she was announced a finalist for the Paumanok Poetry Award. In 2010 she was named the Walt Whitman Birthplace Poet of the Year, and she won 2nd Place in the 2013 String Poet Prize.