Submission Guidelines
All forms accepted, 40 lines max per poem. No previously published poems, or poems that have won previous prizes.  Winner receives $1000, publication in String Poet, and composition of original music by professional composer inspired by the winning poem, to be performed at the Awards Ceremony in September 2014. Winner and Runners-up published in Winter 2014 issue of String Poet and invited to read at the Awards Ceremony. All contest submissions are considered for publication in journal. There is no theme for submission. String Poet does not solicit poems solely on the subject of music. Reading the journal archives is a great way to become familiar with the type of work that String Poet publishes.
Entry Fee: $15.00 — up to 5 poems, up to 40 lines per poem
Submissions deadline: May 20, 2014
Submissions can be made on-line, or by post.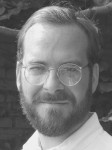 Final Judge: David Yezzi's books of poetry are The Hidden Model (TriQuarterly Books, 2003) and Azores (Swallow Press, 2008), a Slate magazine best book of the year; and Birds of the Air (2013), a Publishers Weekly pick. He is the editor of The Swallow Anthology of New American Poets, foreword by J. D. McClatchy. His libretto for a chamber opera by David Conte, Firebird Motel, received its premiere in San Francisco in 2003 and was released on CD from Arsis in 2007. His libretto of F. Scott Fitzgerald's The Last Tycoon for composer Cyril Deaconoff received a workshop production at West Bay Opera in California in 2010. And his verse dramas On the Rocks and Dirty Dan & Other Travesties have been produced by Verse Theater Manhattan. As an actor and co-founder of Thick Description, a San Francisco theater company, Mr. Yezzi has performed in works by Shakespeare, Shaw, Brecht, Goethe, Williams, and others, in the United States and Europe.
A Stegner Fellow in poetry at Stanford University from 1998 to 2000, his poems and reviews have appeared in The Atlantic, The New Yorker, The Paris Review, The New Republic, The Best American Poetry,The Yale Review, Poetry and elsewhere. A former director of the Unterberg Poetry Center of the 92nd Street Y in New York, he is executive editor of The New Criterion.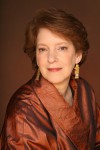 Composer: Judith Shatin is a composer and sound artist whose musical practice engages our social, cultural, and physical environments. She draws on expanded instrumental palettes and a cornucopia of the sounding world, from machines in a deep coal mine, to the calls of animals, the shuttle of a wooden loom, a lawnmower racing up a lawn. Timbral exploration and dynamic narrative design are fundamental to her compositional design, while collaboration with musicians, artists and communities are central to her musical life. Shatin's music has been commissioned by organizations such as the Barlow and Fromm Foundations, the McKim Fund of the Library of Congress, the Lila Wallace-Readers Digest Arts Partners Program, as well as ensembles including Ash Lawn Opera, Da Capo Chamber Players, the Dutch Hexagon Ensemble, newEar,the National and Richmond Symphonies, and many more. Twice a fellow at the Rockefeller Center in Bellagio, she has held residencies at MacDowell, Yaddo, the VCCA, La Cité des Arts (France), Mishkan HaAmanim (Israel), among others. Her Rotunda, a film collaboration with Robert Arnold, won the Macon Film Festival Best Experimental Film Award (2011), while her music for the film Cinnamon, by Kevin J. Everson, has been heard at festivals ranging from Sundance to Munich and Rotterdam. In demand as a master teacher, Shatin has served as BMI composer-in-residence at Vanderbilt University, as master composer at California Summer Music, and as senior composer at the Wellesley Composers Forum. She is William R. Kenan Jr. Professor at the University of Virginia, where she founded the Virginia Center for Computer Music. Her work is featured in the recent book Women of Influence in Contemporary Music, Nine American Composers (Scarecrow Press). A staunch advocate for her fellow composers, she has served as President of American Women Composers and on the boards of the League/ISCM, American Composers Alliance, and International Alliance for Women in Music. She currently sits on the National Council of the Atlantic Center for the Arts.
Last Year's Winner
Last year's String Poet Prize was awarded to Jean L. Kreiling for her poem, "Doubt Springs," which was set to music by composer Eleanor Cory, and performed by Lynn Bechtold and Kirsten Jermé.
Online Submissions
Submissions should be made, along with the entry fee, by 11:59 PM PST on May 20, 2014.
Payment: Please do not use the "Donate" button to send payment for a contest entry. Instead, use the shopping cart on this page to send payment by credit card or PayPal. If your PayPal email address does not match the email used to send your poems, please make note of that in your contest submission email.
Submissions: After completing payment, send a single e-mail with your poem(s) to contest@stringpoet.com. Be sure to include submissions in-line within the email body. If you wish to also include an attachment, the following formats are acceptable: PDF (.pdf), Rich Text (.rtf), Word (.doc), or plain text (.txt). Do not attach .docx files. Include your name and contact information in the body of the email, or as a separate cover page within the attachment — do not put identifying information on the same page as a poetry submission.
Postal Submissions
Send your poem(s) and payment, postmarked on or before May 20th, 2014 to:
String Poet Prize c/o Long Island Violin Shop
8 Elm Street
Huntington, NY 11743
Checks payable to "String Poet" drawn from a U.S. Bank.   Author's name and contact information typed on the BACK of each submitted page — do not put identifying information on the front page of a poetry submission. Include a SASE or your email address if you would like to be notified of contest results, or subscribe to String Poet. Hardcopy entries cannot be returned, and will be recycled.