Submission Guidelines
All forms accepted, 40 lines max per poem. No previously published poems, or poems that have won previous prizes.  Winner receives $1000, publication in String Poet, and composition of original music by professional composer inspired by the winning poem, to be performed at the Awards Ceremony in Spring 2016. Winner and Runners-up published in Winter 2015 issue of String Poet and invited to read at the Awards Ceremony. All contest submissions are considered for publication in journal. String Poet does not solicit poems solely on the subject of music.  There is no theme for submissions.  Reading the journal archives is a great way to become familiar with the type of work that String Poet publishes.
Entry Fee: $15.00 — include up to 5 poems, up to 40 lines per poem
Submissions deadline: June 29, 2015
Submissions are now closed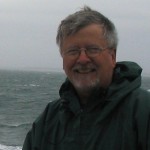 Final Judge: Bruce Guernsey is Distinguished Professor Emeritus at Eastern Illinois University where he taught creative writing and American Literature for twenty-five years. He has also taught at William and Mary, Johns Hopkins, the University of New Hampshire, and Virginia Wesleyan College where he was the poet in residence for four years. A graduate with honors from Colgate University, he holds M.A.'s from the University of Virginia and Johns Hopkins and a PhD from New Hampshire, writing his dissertation on tools as metaphor in Robert Frost's poetry.
Bruce's poems have appeared in well-known publications such as Poetry, The Atlantic, American Scholar, and many of the quarterlies. His work has also appeared in more diverse places like Cat Fancy, The Journal of Medical Opinion, and Yankee. His books of poetry include Lost Wealth (Basilisk Press, 1974), January Thaw (U. of Pittsburgh Press, 1982), The Lost Brigade (Water Press and Media, 2004), and New England Primer (Cherry Grove Collections, 2008). His selected poems collection, From Rain: Poems, 1970-2010, was published by Ecco Qua Press in 2012. He is also the author of seven chapbooks.
His honors include fellowships in poetry from the NEA, the Illinois Arts Council, and the Bread Loaf Writers' Conference. He is a "Featured Poet" on the Illinois Poet Laureate Web Site, and former US Poet Laureate, Ted Kooser, has selected five of his poems for the international column, "American Life in Poetry." His residency awards include the NEA Fellowship at the MacDowell Colony in 2011, as well as past residencies at Ragdale, the Hawthornden Castle in Scotland, and Norton Island off the coast of Maine. The recipient of Fulbright Senior Lectureships in American poetry to Portugal and Greece, he has also twice sailed around the world as a faculty member with Semester at Sea.
In 2006, Bruce was invited to edit The Spoon River Poetry Review through the winter/spring issue of 2010. The magazine received an Illinois Arts Council Literary Award for both 2008 and 2009. He is the founding editor and former letterpress printer of Penyeach Press which recently published Mapping the Line: Poets on Teaching (2013), a collection of classroom tested essays on poetry writing by some of the country's best poet/teachers.
Bruce's own prose has also found publication in a variety of magazines, including War, Literature, and the Arts, The Virginia Quarterly Review, Fly Rod & Reel, and Dappled Things. His essay, "The Raven's Gift", won the creative nonfiction award from the literary magazine Flyway. His memoir The Sunburned Daughter has been serialized throughout 2014 by the on-line journal, The Wild River Review.
For his teaching, Dr. G. was awarded seven faculty excellence awards while at EIU, and in 1992 was awarded the State of Illinois Board of Governors' Distinguished Professor Award, the highest honor offered in that state system. He was also twice nominated for the Carnegie Institute United States Professor of the Year.
He and his wife, the artist and jeweler Victoria Woollen-Danner, divide their time between Charleston, Illinois, and their home in Bethel, Maine. Together, they have five children and four granddaughters, plus a variety of dogs and cats (the latter all with Boston Red Sox' names).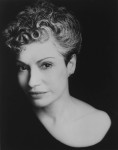 Composer: Joelle Wallach writes music for orchestra, chamber ensembles, solo voices and choruses. Her String Quartet 1995 was the American Composers Alliance nominee for the 1997 Pulitzer Prize in Music. The New York Philharmonic Ensembles premiered her octet, From the Forest of Chimneys, written to celebrate their 10th anniversary; and the New York Choral Society commissioned her secular oratorio, Toward a Time of Renewal, for 200 voices and orchestra to commemorate their 35th Anniversary Season in Carnegie Hall. Wallach's ballet, Glancing Below,a 1999 Juilliard Dance Theater showcase production originally commissioned by the Carlisle Project, was premiered in Philadelphia during the summer of1994, entered the repertory of the Hartford Ballet in February 1995, and received its New York City premiere that June. As early as 1980 her choral work, On the Beach at Night Alone, won first prize in the Inter-American Music Awards. Wallach grew up in Morocco, but makes her home in New York City, where she was born. Her early training in piano, voice, theory, bassoon and violin included study at the Juilliard Preparatory Division, and she earned bachelors and masters degrees at Sarah Lawrence College and Columbia University respectively. In 1984 the Manhattan School of Music, where she studied with John Corigliano, granted her its first doctorate in composition. A pre-concert lecturer for the New York Philharmonic for several subscription series, Ms Wallach speaks on a broad range of musical subjects, bringing fresh insights to familiar works and opening doors to modern ones and to those less frequently heard
Last Year's Winner
Woman Holding a Fox, by David Yezzi
Last year's String Poet Prize was awarded to Richard Meyer for his poem, "The Autumn Way," which was set to music by composer Judith Shatin, and performed by cellist Suzanne Mueller.
Online Submissions
Submissions should be made, along with the entry fee, by 11:59 PM PDT on June 29, 2015.
Payment: Please do not use the "Donate" button to send payment for a contest entry. Instead, use the shopping cart on this page to send payment by credit card or PayPal. If your PayPal email address does not match the email used to send your poems, please make note of that in your contest submission email.
Submissions: After completing payment, send a single e-mail with your poem(s) to contest@stringpoet.com. Be sure to include submissions in-line within the email body. If you wish to also include an attachment, the following formats are acceptable: PDF (.pdf), Rich Text (.rtf), Word (.doc), or plain text (.txt). Do not attach .docx files. Include your name and contact information in the body of the email, or as a separate cover page within the attachment — do not put identifying information on the same page as a poetry submission.
Postal Submissions
Send your poem(s) and payment, postmarked on or before June 29th, 2015 to:
String Poet Prize c/o Long Island Violin Shop
8 Elm Street
Huntington, NY 11743
Checks payable to "String Poet" drawn from a U.S. Bank.   Author's name and contact information typed on the BACK of each submitted page — do not put identifying information on the front page of a poetry submission. Include a SASE or your email address if you would like to be notified of contest results, or subscribe to String Poet. Hardcopy entries cannot be returned, and will be recycled.