A wonderful evening of poetry and music, featuring a poetry reading by Finalist Judge David Yezzi, followed by readings of the poems that placed or received honorable mentions.
The event culminated in a reading of Richard Meyer's First-Prize winning poem, "The Autumn Way," followed by the debut of Composer Judith Shatin's original piece of music, inspired by the winning poem.
Video highlights from the 2014 String Poet Award Ceremony
Playlist: 2014 String Poet Prize Award Ceremony
---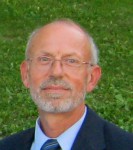 Richard Meyer, a former English and humanities teacher, lives in the home his father built in Mankato, a city at the bend of the Minnesota River. His poems have appeared or are forthcoming in various publications, including Able Muse, 14 Magazine, The Raintown Review, Measure, Alabama Literary Review, Light, and The Evansville Review. His poem "Fieldstone" was selected as the winner of the 2012 Robert Frost Farm Prize, and his poem "La Gioconda" was chosen as a top sonnet in the 2013 Great River Shakespeare Festival.
---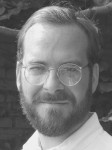 Final Judge: David Yezzi's books of poetry are The Hidden Model (TriQuarterly Books, 2003) and Azores (Swallow Press, 2008), a Slate magazine best book of the year; and Birds of the Air (2013), a Publishers Weekly pick. He is the editor of The Swallow Anthology of New American Poets, foreword by J. D. McClatchy. His libretto for a chamber opera by David Conte, Firebird Motel, received its premiere in San Francisco in 2003 and was released on CD from Arsis in 2007. His libretto of F. Scott Fitzgerald's The Last Tycoon for composer Cyril Deaconoff received a workshop production at West Bay Opera in California in 2010. And his verse dramas On the Rocks and Dirty Dan & Other Travesties have been produced by Verse Theater Manhattan. As an actor and co-founder of Thick Description, a San Francisco theater company, Mr. Yezzi has performed in works by Shakespeare, Shaw, Brecht, Goethe, Williams, and others, in the United States and Europe.
A Stegner Fellow in poetry at Stanford University from 1998 to 2000, his poems and reviews have appeared in The Atlantic, The New Yorker, The Paris Review, The New Republic, The Best American Poetry,The Yale Review, Poetry and elsewhere. A former director of the Unterberg Poetry Center of the 92nd Street Y in New York, he is executive editor of The New Criterion.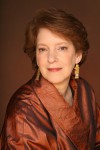 Composer: Judith Shatin is a composer and sound artist whose musical practice engages our social, cultural, and physical environments. She draws on expanded instrumental palettes and a cornucopia of the sounding world, from machines in a deep coal mine, to the calls of animals, the shuttle of a wooden loom, a lawnmower racing up a lawn. Timbral exploration and dynamic narrative design are fundamental to her compositional design, while collaboration with musicians, artists and communities are central to her musical life. Shatin's music has been commissioned by organizations such as the Barlow and Fromm Foundations, the McKim Fund of the Library of Congress, the Lila Wallace-Readers Digest Arts Partners Program, as well as ensembles including Ash Lawn Opera, Da Capo Chamber Players, the Dutch Hexagon Ensemble, newEar,the National and Richmond Symphonies, and many more. Twice a fellow at the Rockefeller Center in Bellagio, she has held residencies at MacDowell, Yaddo, the VCCA, La Cité des Arts (France), Mishkan HaAmanim (Israel), among others. Her Rotunda, a film collaboration with Robert Arnold, won the Macon Film Festival Best Experimental Film Award (2011), while her music for the film Cinnamon, by Kevin J. Everson, has been heard at festivals ranging from Sundance to Munich and Rotterdam. In demand as a master teacher, Shatin has served as BMI composer-in-residence at Vanderbilt University, as master composer at California Summer Music, and as senior composer at the Wellesley Composers Forum. She is William R. Kenan Jr. Professor at the University of Virginia, where she founded the Virginia Center for Computer Music. Her work is featured in the recent book Women of Influence in Contemporary Music, Nine American Composers (Scarecrow Press). A staunch advocate for her fellow composers, she has served as President of American Women Composers and on the boards of the League/ISCM, American Composers Alliance, and International Alliance for Women in Music. She currently sits on the National Council of the Atlantic Center for the Arts.
Cellist Suzanne Mueller is a native and resident of Long Island (NY). She is a graduate of both the Pre-College and College of The Juilliard School. Her teachers have included Marion Feldman, Alexander Kouguell, Lorne Munroe, Leslie Parnas, Channing Robbins, and Harvey Shapiro, and she has coached with artists including Joseph Fuchs, Margot Garrett, William Lincer, and, for non-classical cello and perspective, Eugene Friesen.
She made her New York recital debut under the auspices of Artists International as a member of the piano/cello Elysian Duo, and went on to perform as half of its successor, Elysian II, for ten years, before forming CROSS ISLAND with pianist Elinor Abrams Zayas in 2007.
Suzanne has been Beech Tree Concerts Artist-in-Residence at Old Westbury Gardens (Long, Island, NY) since 2003. There, she presents a series of outdoor summer concerts in a broad range of genres with various partners. She is a also a frequent performer on the Composer's Voice concert series, presenting new music by living composers. Suzanne is a member of the New Directions Cello Association, of the International Alliance for Women in Music, and of the Mu Phi Epsilon music fraternity.
In 2013, she released her first solo CD, Solitaire, featuring a number of premieres, several written especially for her. Composers represented are J.S. Bach, Barbara Bach Sternberg, Greg Bartholomew, Bela Bartok, Douglas DaSilva, Lawrence Kramer, Nicholas Chen McConnell, Jimmy Pigott, J.P. Redmond, Bettie Ross, Rick Sowash, David Wolfson, and Carol Worthey.