Feb 26, 2013: Submissions have closed for the 2013 (3rd annual) String Poet Prize.
Submission Guidelines
Up to 40 lines, all forms accepted. No previously published poems, or poems that have won previous prizes.  Winner receives $200 and composition of original music by professional composer inspired by the winning poem, to be performed live at awards ceremony. Winner and Runners-up published in Spring 2013 issue of String Poet and invited to read at the Award Ceremony in May 2013; all contest submissions are considered for publication in journal.
Entry Fees: $10.00 for up to 3 poems, $15.00 for up to 5 poems, $20 up to 7.
Submissions deadline: February 25, 2013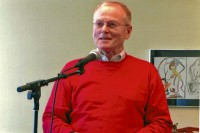 Final Judge: George Held is a widely published fiction writer, satirist, translator, book reviewer, and a poet who has received seven Pushcart Prize nominations. He was a three-year Fulbright lecturer in Czechoslovakia and has served on the board of The South Fork Natural History Society since 1991. His fifteenth book is After Shakespeare: Selected Sonnets (Červená Barva Press, 2011). His most recently published book is Neighbors: The Yard Critters Too (Filsinger & Company, 2013), the second volume of animal poems for children, illustrated by Joung Un Kim.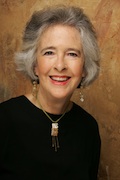 Composer: Eleanor Cory's work has been recognized by awards from the National Endowment for the Arts, New York State Council on the Arts, New York Foundation for the Arts, Mary Flagler Cary Charitable Trust, Fromm Foundation of Harvard University, Aaron Copland Fund, Alice M. Ditson Fund of Columbia University, Morse Grant of Yale University, MacDowell Colony, and PSC-CUNY Research Foundation. She has received an American Composers Alliance Recording Award, the Miriam Gideon Award from the International Association of Women in Music, as well as prizes from the Hollybush, Kucyna, and Music of Changes International Competitions, and the Davenport, and New Jersey Guild of Composers Competitions. She has composed musical setting of poems by James Merrill, Marvin Bell, Robert Creeley, Rachel Hadas, Mark Strand, Octavio Paz, W.S. Merwin, David Ignatow, Muriel Rukeyser, and Wallace Stevens. Her poems have been published in Iambs and Trochees and Poetry Porch: Sonnet Scroll. She currently teaches Composition at Mannes College of Music.
Last year's String Poet Prize was awarded to J. D. Smith for his poem, "Upkeep," which was set to music by composer Barry Tognolini. Mr. Tognolini performanced his composition, "Tristezza," following J. D. Smith's reading of "Upkeep," to a rapt audience.

Online Submissions
Submissions should be made, along with the entry fee, by 11:59 PM PST on February 25, 2013.
Payment: Use the shopping cart on this page to send payment by credit card or PayPal. Make sure you choose the correct amount based on the number of poems you are submitting. If your PayPal email address does not match the email used to send your poems, please make note of that in your contest submission email.
Submissions: After completing payment, send a single e-mail with your poem(s) to contest@stringpoet.com. Poems should be included in-line as text within the email body. Attachment formats accepted: PDF (.pdf), Rich Text (.rtf), Word (.doc), or plain text (.txt). Include your name and contact information in the body of the email, or as a separate cover page within the attachment.
Postal Submissions
Send your poem(s) and payment, postmarked on or before February 25th, 2013 to:
String Poet Prize c/o Long Island Violin Shop
8 Elm Street
Huntington, NY 11743
Checks payable to "String Poet" drawn from a U.S. Bank.   Author's name and contact information typed on the BACK of each submitted page. Include a SASE or your email address if you would like to be notified of contest results, or subscribe to String Poet. Hardcopy entries cannot be returned, and will be recycled.