String Poet is proud to open the 2012 Studio Series season with a tribute to Nassau County's Poets Laureate. Featuring the poetry of Linda Opyr, Gayl Teller, and Maxwell Wheat, and a program of music for violin and piano featuring violinist Janet Packer and pianist Geoffrey Burleson. Hosted by Annabelle Moseley, with opening remarks by Paula Camacho, Chair of the Nassau County Poet Laureate Committee.
Saturday, February 18th at 5:00 PM
The Long Island Violin Shop
8 Elm Street
Huntington, NY 11743-3402
Open Mic to follow
Directions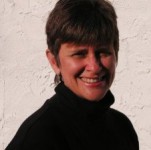 Linda Opyr is the Nassau County Poet Laureate (2011-2013). She is the author of six collections of poetry. Her work has appeared in numerous anthologies, journals, magazines, and newspapers, including The Hudson Review, The Atlanta Review, The Paterson Literary Review, and The New York Times. Dr. Opyr holds a Doctor of Arts degree in English and American Literature from St. John's University. She is an adjunct professor at Nassau Community College and chairs the English Department at Sewanhaka High School.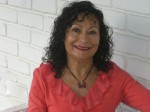 Nassau County Poet Laureate for 2009-2011, Gayl Teller received an MA from Columbia University and another MA from Queens College, CUNY. Her poetry collections are At the Intersection of Everything You Have Ever Loved, Shorehaven, Moving Day, One Small Kindness, and most recently, Inside the Embrace, which was selected in national competition and published by WordTech/Cherry Grove in 2010. She is the editor of Toward Forgiveness, an anthology of poems (Writers Ink Press, 2011).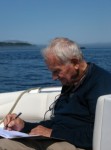 Maxwell Corydon Wheat, Jr. was the first Poet Laureate of Nassau County (2007-2009). In 1980 he received the first Herman Melville Annual Award from the New York State Marine Education Assocation, whose journal, Ripples, he edited for many years. Author of several poetry chapbooks, he is known for his support of the Paumanok Poets, and tireless encouragement of young writers. For years he conducted an October salt marsh (when the marsh's Spartina grasses turn golden) round-robin participatory poetry reading program at Cedarmere, Roslyn Harbor, home of the 19th Century poet William Cullen Bryant, where Maxwell volunteered in programming.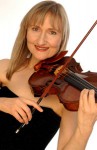 Janet Packer has established a unique career as a concert violinist and educator. Her performances demonstrate a mastery of a wide range of musical styles. As soloist with orchestra, recitalist, and recording artist, Ms. Packer's musical intelligence and personality have won the accolades of audiences, critics, and musical colleagues. Janet Packer's major orchestral appearances include performances with the Warsaw Philharmonic Orchestra, National Symphony of Panama, Rochester Philharmonic, and Boston Pops Orchestra. She was chair of the Conservatory string department of the Longy School of Music, Cambridge, Massachusetts, for twelve years. She gives frequent master classes at universities, music schools, and string seminars.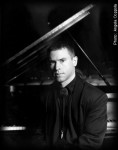 Geoffrey Burleson is Director of Piano Studies at Hunter College. Mr. Burleson has performed to wide acclaim throughout Europe and North America, and is equally active as a recitalist, concerto soloist, chamber musician and jazz performer. The New York Times has hailed his solo performances as "vibrant and compelling", furthermore praising his "rhythmic brio, projection of rhapsodic qualities, appropriate sense of spontaneity, and rich colorings." A graduate of the Peabody Conservatory, New England Conservatory, and Stony Brook University (D.M.A.), his principal teachers include Gilbert Kalish, Leonard Shure, Veronica Jochum, Lillian Freundlich, Tinka Knopf, and Audrey Bart Brown.