Submission Guidelines
Feb 25, 2012: Submissions have closed for the 2012 String Poet Prize
Up to 40 lines, all forms accepted.  Contest theme: "Remembrance." No previously published poems, or poems that have won previous prizes.  Winner receives $200 and composition of original music by professional composer inspired by the winning poem, to be performed live at awards ceremony. Winner and Runners-up published in Spring 2012 issue of String Poet and invited to read at the Award Ceremony on May 25th; all contest submissions are considered for publication in journal.
Entry Fees: $10.00 for up to 3 poems, $15.00 for up to 5 poems.
Submissions deadline: February 25, 2012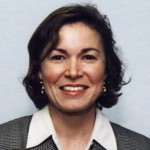 Final Judge: Kim Bridgford. Dr. Bridgford is the director of both the West Chester University Poetry Center and the West Chester Poetry Conference. She is editor-in-chief of Mezzo Cammin, and founder of the Mezzo Cammin Women Poets Timeline Project, designed to become the world's largest database of women poets. She is the founder of the literary journal Dogwood, and is the author of five collections of poetry, including In The Extreme, winner of the Donald Justice Prize.
Composer: Australian pianist and composer Barry Tognolini has been performing professionally since the age of thirteen, when he became a regular guest on a TV variety program showcasing young talent in Perth, West Australia. Since that time, he has enjoyed a varied and rewarding career, referred to by New Idea magazine as "pianist to the rich and famous."

Barry has performed with Celine Dion in a concert for children in Perth, and with Andrea Bocelli, Sara Brightman, Lara Fabian and Katherine McPhee at an exclusive concert at the Dallas Country Club. Barry has performed on the QE2, has toured with the African Children's Choir, and has guest starred at the New South Wales Premier's Concerts in the Sydney Entertainment Center- an event that attracted over thirty thousand patrons. However, his most memorable touring performance was a concert in Tirano — a little village high up in the Italian Alps where his ancestors once lived. Having released previous CDs with Sony Music Australia as well as his own label, Barry's latest recording project is "Treasure Road," a 24-track double CD collection featuring both well-known and original compositions.
Last year's String Poet Prize was selected by finalist judge Patricia Fargnoli, and awarded to Pramila Venkateswaran for her poem, "Kummi Dance," which was set to music by composer Beth Anderson. At the awards ceremony, judge Patricia Fargnoli gave a reading, along with Ms. Venkateswaran and the other contest finalists. The evening culminated in a performance of Beth Anderson's "Kummi Dance," performed by Beth Anderson (piano) and David Wong (violin).