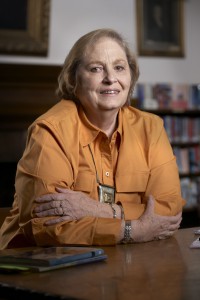 String Poet is pleased to announce that Patricia Fargnoli, the New Hampshire Poet Laureate (December 2006 to March 2009) will be the final judge for the 2011 String Poet Prize. She will also be the featured poet at the String Poet Prize Awards Ceremony on Friday, May 27th at 7:00 pm as part of the Fourth Friday Studio Series at the Long Island Violin Shop in Huntington, New York. That same evening, String Poet will go live with the launch of its inaugural issue.
Patricia Fargnoli is the author of four books and two chapbooks of poetry, her newest book is Then, Something (Tupelo Press, fall 2009) which won the ForeWord Poetry Book of the Year Award Silver Award, the Shelia Mooton Book Award of the New England Poetry Club and an Honorable Mention in the Eric Hoffer Awards. Her fifth collection, Duties of the Spirit (Tupelo Press, 2005) won the New Hampshire Jane Kenyon Literary Book Award for an Outstanding Book of Poetry and was a semifinalist for the Glasgow Prize.  Her first book, Necessary Light (Utah State University Press, 1999) was awarded the 1999 May Swenson Poetry Award.
"Pat", a retired social worker, has been the recipient of a Macdowell Colony fellowship. She's been on the residence faculty of The Frost Place Poetry Festival, and has taught privately, at the New Hampshire Institute of Art and in the Lifelong Learning program of Keene State College.  She was the recipient of an honorary BFA from The NH Institute of Arts, has won the Robert Frost Foundation Poetry Award and 6 Pushcart nominations.  Twice a semifinalist for the Discovery, The Nation Awards, she has published widely in literary journals such as Poetry, Ploughshares, The Harvard Review, Green Mountain Review, Alaska Quarterly, Massachusetts Review.  She currently resides in Walpole, NH.