Musician's Statement: By nature and by choice I look for the things that we, that people, have in common, things that tie different musics together, things that tie different art forms together, things that tie us together as human beings.
The musical selections here in String Poet are powerful examples of the common language between artists of different disciplines (Sueños de Chambi) and between artists and their societies (Shostakovich Violin Sonata). Sueños de Chambi are musical illustrations of photographs taken by the indigenous Peruvian phorographer Martín Chambi. The movement of the Shostakovich Violin Sonata – in my opinion – is a narrative of the potentially deadly political challenges that faced the composer and his dedicated violinist David Oistrakh throughout their lives as artists in the former Soviet Union. There are also four short videos that will tell more about these amazing stories.
So I ask you, our readers: as you listen, as you look, as you reflect — what are the words that appear in your mind, in the Temple of your Inner Ear? What are the poems you will create that reflect the depth, the feelings and the experiences of this music and these images?
-Shem Guibbory, Violinist
---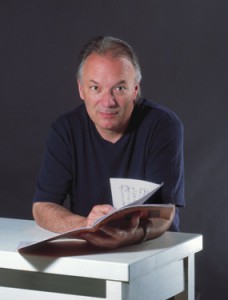 Shem Guibbory has achieved recognition as an award winning violin soloist, as a chamber musician and as a music director and producer.
His latest recording entitled Voice of the People – comprising two works of Gabriela Frank and the Shostakovich Violin Sonata, was released world-wide in June 2010 and has received great reviews. This CD is a first element of a new series exploring linked relationships among multiple arts. The series will also include mini-documentary videos, films and theatrical works.
Currently he is a member of the Metropolitan Opera Orchestra. From 1997 to 2006 he was Music Director of the Chamber Music Conference and Composers' Forum of the East, winning 2 ASCAP/CMA Awards for Adventurous Programming in conjunction with Senior Composers' in Residence Chen Yi and Donald Crockett. Mr. Guibbory was Co-Director of Special Projects for the Cal Arts Alumni Association from 2006-2010.
He is a co-author of a ground-breaking music and theater work in collaboration with Director Margaret Booker and Writer Robert Schenkkan entitled "A Night at the Alhambra Café," with its world premier planned to take place at The Krannert Center, University of Illinois at Urbana/Champaign.
His recordings can be found on the ECM, Gramavision, Opus 1, DG, Bridge, CRI, New World, ALBANY and MSRCD labels. In 1999 he was a featured artist in "The Classical Hour at Steinway Hall, a joint production of NHK TV (Japan) and D'Alessio Media (USA). In 2001 and 2002 he was recipient of the ASCAP/CMA Award for Adventurous Programming and has received a Rockefeller Foundation Fellowship (Bellagio) in 2002, a fellowship at the Virginia Center for the Creative Arts (2003), and a fellowship at the Centre por Ars y Natura (Spain, 2004).