String Poet Volume V, Issue 1 (Summer 2015)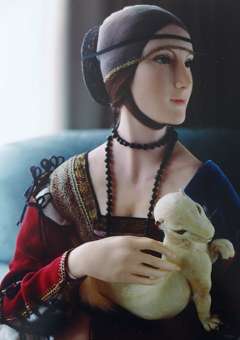 We are pleased to announce that String Poet Volume V, Issue 1 is now on-line. This issue is dedicated to the memory of Composer Steven R. Gerber, who passed away earlier this year.
Read the journal on the String Poet web site. Look for the music player* on the right-hand side of the page. To fully take in the String Poet experience, listen to the musical accompaniment whilst perusing the journal.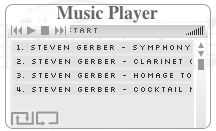 Enjoy!
—Annabelle Moseley, Founder and Editor
Use the previous/next navigation arrows at the top and bottom of the page, or use the "Index and Contributors" link to return to the index - this will allow the music to play continuously as you visit each new page. When viewing the art, click on any image to bring up a gallery view and see the artist's commentary.
*Music player not available on some mobile devices that do not support Flash.
---
2015 String Poet Prize Updates
Judging for the 2015 String Poet Prize is still underway. Winners will be notified, and the results announced on our web site and this list. Stay tuned!
---
Sharing String Poet
Tell one other person about String Poet! Fine art deserves an audience, and the more the merrier. Take a moment to share a link to String Poet - by sharing or liking us on Facebook, forwarding this newsletter, or simply word of mouth.
Did you know?
You can share/like individual pages in the journal on Facebook, or tweet them using buttons at the bottom of each page.
You can comment on pages in the journal. If you like a poem - let us (and the author) know!