String Poet Composer
We at String Poet are saddened to have to announce the recent death of the gifted and wonderful composer, Steven R. Gerber. Steven was to be our composer for the 2015 String Poet Prize.
The extraordinary Joelle Wallach, a luminous composer and also a friend of Steve, will be the composer for the 2015 String Poet Prize. String Poet will commission Wallach to set a piece inspired by the winning poem, and her efforts will be dedicated to Steve's musical memory.
This is String Poet's fifth anniversary, and we could not be more pleased to have the likes of the late, great Steven Gerber and the incomparable Joelle Wallach attesting to our mission: the joining of poetry and music. After all, String Poet is not just a literary journal and a performance series. It is the artist's very undersong, the harmonics of creation — a home for the poet, the musician, the artist, and a place where one may simultaneously be the other two.
In honor of Joelle Wallach's joining the poetic-musical family that is String Poet, and in honor of Steven R. Gerber's memory, we are extending the deadline for the String Poet Prize for two weeks only. Nothing has changed in terms of the type of poem we are seeking... we only wish to give more people a chance to be a part of this important moment as we remember Steve's legacy and honor Joelle's presence. Submissions will be accepted until the June 29 extended deadline. Submissions are accepted by post, and also on-line - see our web site to submit or view the full guidelines.
Each year, the String Poet Prize offers a thrilling, unique experience for the winning poet: to hear original music inspired by their winning poem — written by a professional composer, and debuted and recorded at the String Poet Awards Ceremony, along with a $1000 honorarium.
Read the guidelines and enter now!
---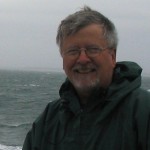 Bruce Guernsey is Distinguished Professor Emeritus at Eastern Illinois University where he taught creative writing and American Literature for twenty-five years. He has also taught at William and Mary, Johns Hopkins, the University of New Hampshire, and Virginia Wesleyan College where he was the poet in residence for four years. A graduate with honors from Colgate University, he holds M.A.'s from the University of Virginia and Johns Hopkins and a PhD from New Hampshire, writing his dissertation on tools as metaphor in Robert Frost's poetry.

Visionary composer Joelle Wallach writes music for orchestra, chamber ensembles, solo voices and choruses. Her String Quartet 1995 was the American Composers Alliance nominee for the 1997 Pulitzer Prize in Music. The New York Philharmonic Ensembles premiered her octet, From the Forest of Chimneys, written to celebrate their 10th anniversary; and the New York Choral Society commissioned her secular oratorio, Toward a Time of Renewal, for 200 voices and orchestra to commemorate their 35th Anniversary Season in Carnegie Hall. Wallach's ballet, Glancing Below, a 1999 Juilliard Dance Theater showcase production originally commissioned by the Carlisle Project, was premiered in Philadelphia during the summer of 1994, entered the repertory of the Hartford Ballet in February 1995, and received its New York City premiere that June. As early as 1980 her choral work, On the Beach at Night Alone, won first prize in the Inter-American Music Awards. Wallach grew up in Morocco, but makes her home in New York City, where she was born. Her early training in piano, voice, theory, bassoon and violin included study at the Juilliard Preparatory Division, and she earned bachelors and masters degrees at Sarah Lawrence College and Columbia University respectively. In 1984 the Manhattan School of Music, where she studied with John Corigliano, granted her its first doctorate in composition. A pre-concert lecturer for the New York Philharmonic for several subscription series, Ms Wallach speaks on a broad range of musical subjects, bringing fresh insights to familiar works and opening doors to modern ones and to those less frequently heard.
First Prize: $1000
and Commission of Original Music inspired by the winning poem
Final Judge: Bruce Guernsey
Composer: Joelle Wallach
Submissions Deadline:
June 29, 2015
Entry Fee: $15,
include up to 5 poems