2015 String Poet Prize
---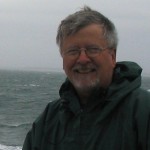 Bruce Guernsey is Distinguished Professor Emeritus at Eastern Illinois University where he taught creative writing and American Literature for twenty-five years. He has also taught at William and Mary, Johns Hopkins, the University of New Hampshire, and Virginia Wesleyan College where he was the poet in residence for four years. A graduate with honors from Colgate University, he holds M.A.'s from the University of Virginia and Johns Hopkins and a PhD from New Hampshire, writing his dissertation on tools as metaphor in Robert Frost's poetry.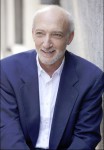 Steven R. Gerber received degrees from Haverford College and from Princeton University, where he received a 4-year fellowship. His composition teachers included Robert Parris, J. K. Randall, Earl Kim, and Milton Babbitt. After the American premiere of his Violin Concerto at the Concert Hall of the John F. Kennedy Center for the Performing Arts in 1995 by Nikkanen and the National Chamber Orchestra under Gajewski, the Washington Post called it "a major addition to the contemporary violin repertoire: lyrical, passionate, beautifully tailored to the instrument's character and capabilities…Gerber has revived the spirit of romanticism in this work, with a strong sense of tonal melody and of the dramatic effects and surprises still possible in traditional forms…one of the year's most memorable events."
First Prize: $1000
and Commission of Original Music inspired by the winning poem
Final Judge: Bruce Guernsey
Composer: Steven R. Gerber
Submissions Deadline:
May 22, 2015
Entry Fee: $15,
include up to 5 poems
Each year, the String Poet Prize offers a thrilling, unique experience for the winning poet: to hear original music inspired by their winning poem — written by a professional composer, and debuted and recorded at the String Poet Awards Ceremony, along with a $1000 honorarium.
Read the guidelines and enter now!
Now accepting submissions on-line and by post.
See the String Poet web site for full guidelines.
---
String Poet News
---
String Poet Founder and Editor Annabelle Moseley has a new double volume of poetry, A Ship to Hold the World and The Marionette's Ascent, published by Wiseblood Books. Each poem in the first volume, A Ship to Hold The World, can be described as Dramatic Monologue meets Midrash, each soulful and sensual verse written in the voice of a Biblical character — In the second volume, The Marionette's Ascent, we encounter the unforgettable character of Marion, a brash and brilliant "everyman" marionette who finds herself on a Dantean journey through purgatory, hell and heaven.
---
Maryann Corbett's third book, Mid Evil, has been published by the University of Evansville Press. This winner of the 2014 Richard Wilbur Award includes translations of Christine de Pizan originally published in String Poet Volume I, Issue 2. "…Mid Evil is a deeply profound yet uniquely accessible collection of exquisitely crafted poems, which are haunted by the past as it relates to our present-day lives."