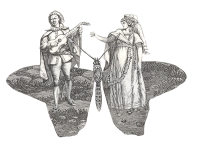 Join us for a showcase evening of poetry and music on November 9th, as we bring together poetry and music in celebration of the 2013 String Poet Prize winners, and the launch of Volume III, Issue 2 of String Poet. It's sure to be an exciting evening, with readings from final judge George Held, our String Poet Prize Finalists, and First-Prize winner Jean L. Kreiling, followed by the debut of Eleanor Cory's composition inspired by the winning poem.
Hosted by String Poet Founder and Editor Annabelle Moseley, this event will be held in the Great Room of the Long Island Violin Shop. Seating is limited, so we recommend you reserve your seat soon and enjoy the on-line ticket discount!
See the String Poet web site for more information or to purchase tickets. Advance tickets are now available — buy yours early and get a $5 discount.