String Poet Volume III, Issue 1 (Summer 2013)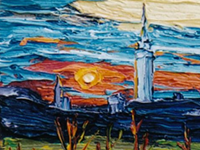 We are pleased to announce the publication of the first issue of Volume III of the String Poet journal of poetry and music. Alongside the fine poetry and translations from our distinguished contributors, we feature the art of Rick Mullin, and music by violinist Janet Packer.
Read the journal on the String Poet web site. Look for the music player at top right, and the previous/next navigation arrows at the top and bottom of the page.
---
Save the Date
The 2013 String Poet Prize Award Ceremony will be held on Saturday, November 9th. Mark your calendars now! It's sure to be an exciting evening, with readings from final judge George Held, our String Poet Prize Finalists, and First-Prize winner Jean L. Kreiling, followed by the debut of Eleanor Cory's composition inspired by the winning poem.