2013 String Poet Prize Results
String Poet is very pleased to announce the winners of this year's String Poet Prize! Our congratulations to:
First Prize: Jean L. Kreiling, for "Doubt Springs"
Second Place: Gladys Henderson, for "Swans and the River"
Third Place: Carol Levin, for "Robert Davidson, Trapeze Artist"
Honorable Mention: Katharyn Howd Machan, for "Her Father's Ghost"
The winning poems, along with other String Poet Prize finalists and fine poets, will appear in forthcoming issues of String Poet. Save the date for the Awards Ceremony on May 25, 2013, as we bring together the poetry of the winners, and the debut of Eleanor Cory's composition inspired by the first-prize winning poem.
---
Studio Series Spring Season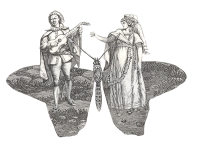 The Spring season of the String Poet Studio Series begins on Saturday, April 6th, 2013 at 5:00 PM. Join us for a tour of the art and culture of Italy, explored through poetry and music: An Evening in Italy, featuring the poetry of Annabelle Moseley and Carolyn Raphael, and music by cellist Amy Camus and violinist Gabriel Schaff. Visit the String Poet web site to get directions, more information, and to buy advance tickets at a discount.