Studio Series Presents:
Daniel Brown & David Yezzi, with guitarist Harris Becker
Saturday, September 22nd at 5:00 PM
Hosted by Annabelle Moseley at the Long Island Violin Shop
8 Elm Street, Huntington, NY 11743

Our Summer/Fall Studio Series of Poetry and Music continues Saturday, September 22nd at 5:00 PM, with featured poets Daniel Brown and David Yezzi, and a musical selection from Jown Dowland and J. S. Bach by guitarist/lutenist Harris Becker.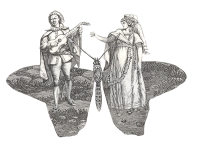 Visit the String Poet web site for more information or to purchase tickets. Seats are limited. Tickets purchased in advance are discounted, so get yours soon!
In The News: Daniel Brown's Taking the Occasion, winner of The New Criterion Poetry Prize, has been profiled by the prominent UK critic, Clive James, who has installed a sampler of poems from the book on his web site, along with a lovely introduction.
---
Next Month:
Annabelle Moseley & Barbara Crooker, with violinist Shem Guibbory
Saturday, October 20th at 6:00 PM
Hosted by Annabelle Moseley at the Long Island Violin Shop
8 Elm Street, Huntington, NY 11743

---
String Poet Volume II, Issue 1
If you haven't read it yet, be sure to check out String Poet Volume II, Issue 1 - "Remembrance," with featured artist Robert White, and featured musician Barry Tognolini, including his composition for our second annual String Poet Prize.